Buy IMR Enduron 4955 Smokeless Gun Powder online.
Buy IMR Enduron 4955 Smokeless Gun Powder 1lb online. The production of IMR powders stretches back more than 200 years, when E.I. DuPont started the enterprise. Reloaders all around the world rely on the IMR range of powder, which is compatible with a variety of reloading applications.
Copper fouling eliminator, temperature insensitivity, optimal loading density, and environmental friendliness are the primary characteristics of the Enduron series. 
IMR 4955 will aid you in achieving success regardless of the weather or the size of your target. It may be loaded in cartridges such as the.25-06,.270 Winchester,.280 Remington, and.300 Winchester Magnum, since its burn rate falls between that of IMR 4451 and IMR 7977. IMR 4955 with Enduron may be relied upon when Mother Nature cannot.  
Important Information:
Do not exceed the loads displayed in the reloaders guide

Never mix any two powders regardless of type, brand, or source

Never substitute any smokeless powder for Black Powder or any Black Powder substitute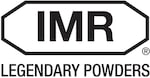 Specifications
Product Information
Delivery Information
| | |
| --- | --- |
| Shipping Weight | 1.140 Pounds |
| DOT-Regulated | Yes |
| HazMat Product | Yes |